– duo violon  batterie improvisé – (Barcelone)
> vendredi 22h00
Los Sara Fontán c'est Sara Fontán au violon / micorkorg / plein de pédales et effets, et Edi Pou (du groupe ZA!) à la batterie / pad / xylophone.  Parfois c'est post-rock, parfois minimalisme, parfois jazz, parfois neoclassicisme, parfois c'est la bêtise, parfois c'est noise, parfois c'est beau, parfois c'est fort.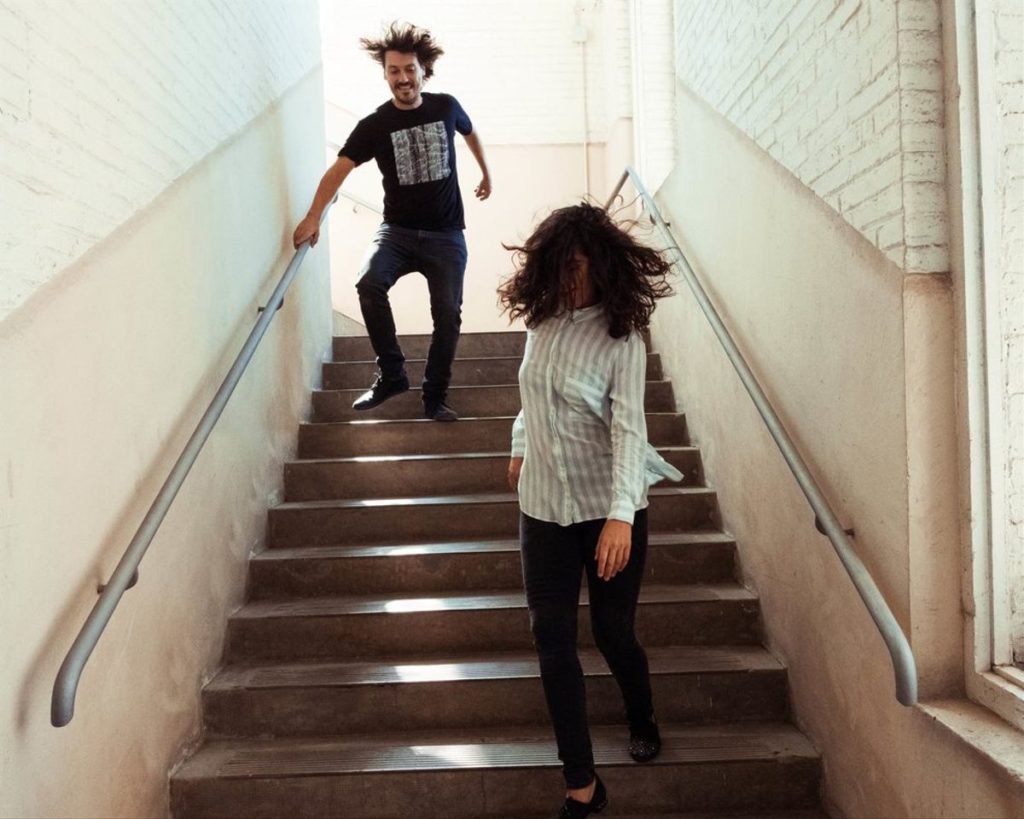 "Sara Fontan's experimental emotion and Edi Pou's polyrhythmic energy fuse to form the burning core of LOS SARA FONTAN. They do not record albums as a form of activism: their field is live performance, ever changing, permeable to the environment and free from the industry's productive routines. A concert by Los Sara Fontan is the soundtrack to whatever one wishes to imagine, giving the listener freedom to interpret and feel the experience in a personal and unique way. In just three years as a duet, LOS SARA FONTAN have already toured Spain, Portugal, France, Switzerland and Germany, including festivals of very diverse natures (One Of A Million, BAM, AMFest, Sound Isidro, Eufònic, Festival de Jazz de Vic, Tremor) and temples of DIY (from Liceo Mutante in Pontevedra to Kastanienkeller in Berlin)."
Los Sara Fontán :
Sara  Fontán : Violon, pédales d'éffets.
Edi Pou : Batterie, pad, xylophone.